 1946 Legacy Partners embodies the inspirational partnership of students, faculty and administration existing from the College's early days, and the "can do" attitude of the WWII veterans who comprised the first classes at the College.
Building CMC's Future
1946 Legacy Partners celebrates and honors those generous individuals who have made the College part of their family by including CMC in their estate plan or who have funded a gift annuity, charitable trust or other planned giving option.
Sharing the News
If you have already included the College in your estate plan, we hope you share the news and allows us to express our sincere gratitude. More importantly, it allows us to ensure the impact you would like your gift to have. We acknowledge and respect those who wish to remain anonymous, but we urge you to let us know of your plans on a confidential basis as it supports CMC's planning for the future.
Membership Benefits
Join Res Publica Society members in special College events featuring world-class speakers on campus and around the country and world.
Invitations to annual 1946 Legacy Partners events.
Receive regular updates on the College.
A new member package that includes a CMC lapel pin and a Claremont Potato rock paperweight commemorating Operation Rockpile.
Operation Rockpile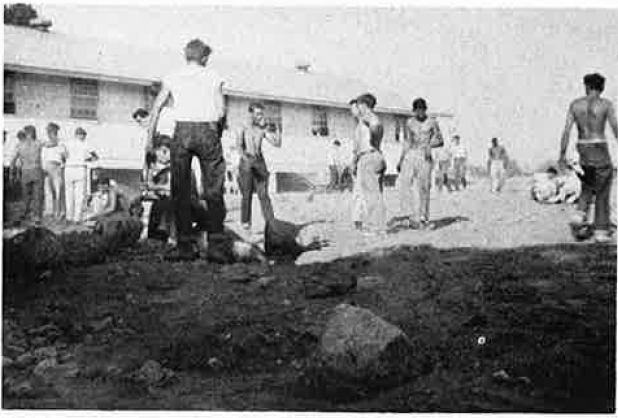 Operation Rockpile may have best exemplified the inspirational partnership of the College's early days when students, faculty and even President George C.S. Benson came together in an ongoing series of rock-clearing parties to rid the campus of the ever-present "Claremont potatoes" (rocks). The school paper even speculated on whether the P.E. department would grant credit for these rock-clearing efforts.
GIFT CALCULATOR
At certain ages, IRS regulations force CMC to offer a lower rate to generate a charitable deduction of at least 10% of the gift amount. If you receive a Fails to Qualify message, contact our office for a qualifying rate.